Color, Color, Color!
Color, Color, Color!
Make a gigantic impact with Color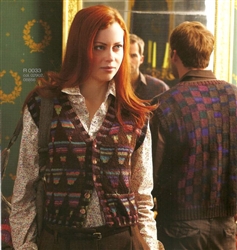 Fassett's Patchwork Designs
It's easier than ever before with Regia's Design Line by Kaffe Fassett
Rowan's Master Colorist, Kaffe Fassett, has created beautiful combinations for Regia Yarns.  Those of us familiar with his work can spot a Fassett design a mile away, and love them all.  But of course the knitting patterns were so daunting–combinations of fair isle and intarsia, with complex color changes using often dozens of colors and yarns in one project!
Now Fassett revisits some of his favorite shapes and patterns using combinations of these variegated yarns with each other and solids.   Get fabulous results with simplified technique!
The great color combinations
of Regia Design Line

Kaffe Fassett's colorways